Hey you :) Are you having a lovely summer so far? Are you having fun and also enjoying time by yourself? I think both are equally important. Have you stepped away from your phone for a while and just enjoyed the sound of silence?
As usual, I have been working on and off during the summer break. Well, if you can call making people laugh and taking their portrait work :). In between the planning, shooting, culling and editing, I have also enjoyed some beautiful moments with family and friends. I've been loving spending more time in my spiritual home, the woods, and listening to inspiring podcasts. On one of my recent woodland walks, I encountered a snake and made the mistake of telling my mother about it. "What if it wrapped itself around you and squeezed the life out of you?", she asked in horror. "There are no anacondas in Sweden, mom", I replied. I'm not sure she was totally convined…
Tonight I plan on watching the sunset from the balcony with some friends, and enjoying a glass or three of something cold. I thought I'd leave you with some phone snaps from the last few weeks. I'd love to hear how your summer is going. Don't be a stranger.
Peace and love :)
When your dog loves the feel of the wind in his hair!
Sometimes you find a beautiful bench and a rusty basket at a flea market hundreds of miles away, and somehow manage to squeeze them into the boot along with two suitcases, numerous bags, etc. It was so worth the crammed journey ;)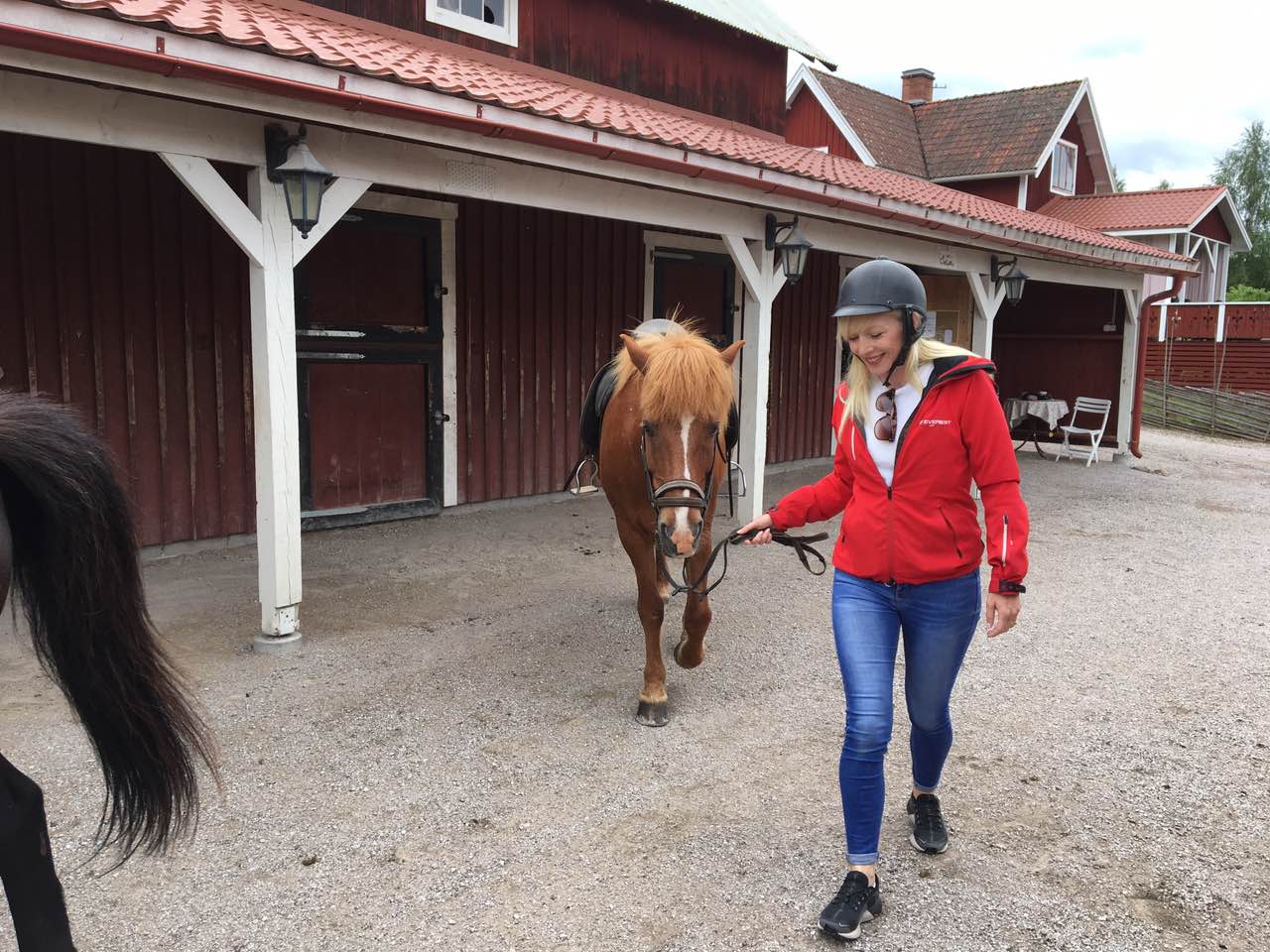 It's been a while since I've been in the saddle, but I recently enjoyed riding through a magical forest. I only walked like John Wayne for a day afterwards. By day two, feeling had returned to my thighs.
It's always worthwhile to explore. You never know when you might find yourself a quiet beer garden and enjoy two of the most relaxing hours of your life, literally just watching the clouds go past.
This is what happens when my husband takes the kids to work for the day. I finished an entire client gallery AND I made my very first Irish soda bread. It was a roaring success with the Jolly gang :)
My dog has figured out that when I make tea, we go and sit together and have treats. Well, he gets the dog treats and I get the chocolate chip cookies.
Once you have a dog, you'll never have a Netflix evening alone again ;)